Quicksilver and The Art of Rivalry shortlisted for the 2017 PM's Literary Awards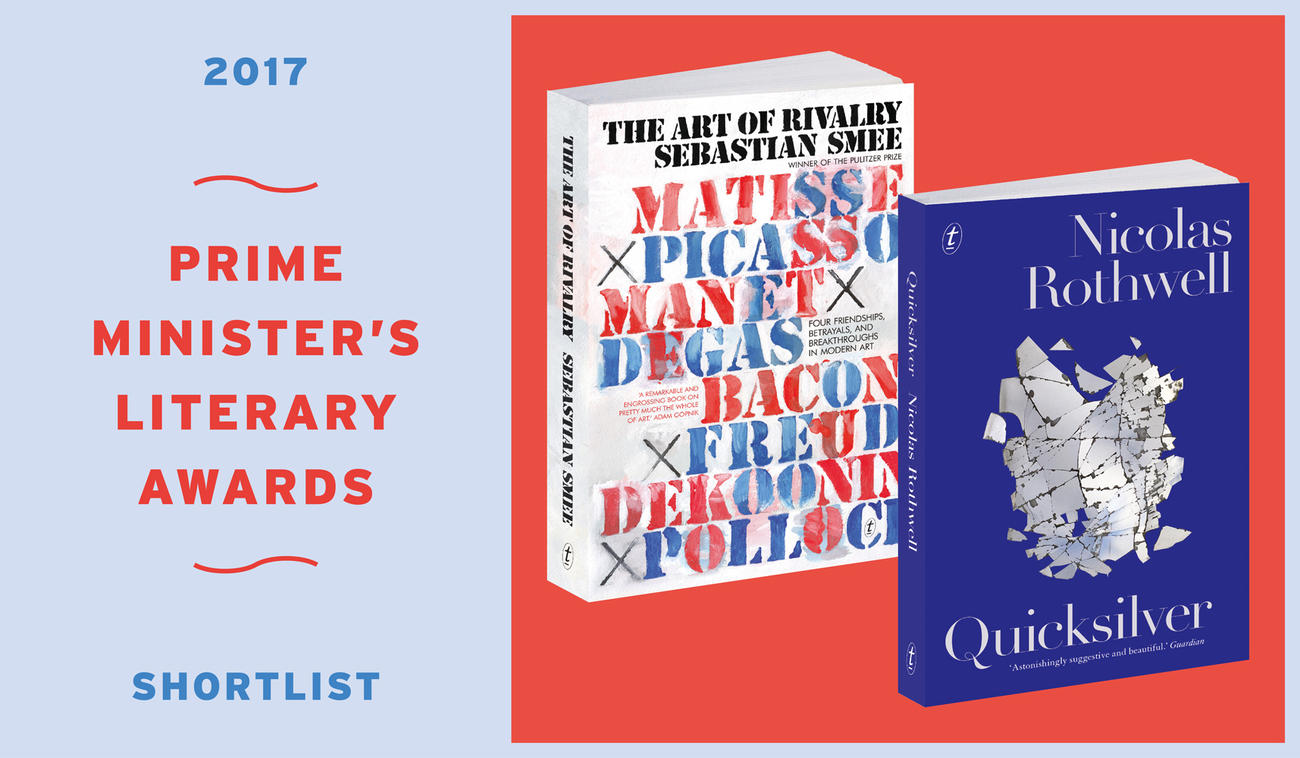 The Prime Minister's Literary Awards celebrate outstanding literary talent in Australia and the valuable contribution Australian literature and history makes to the nation's cultural and intellectual life.
Text is pleased to have two books on the shortlist for this prestigious award: Quicksilver by Nicolas Rothwell and The Art of Rivalry by Sebastian Smee. 
---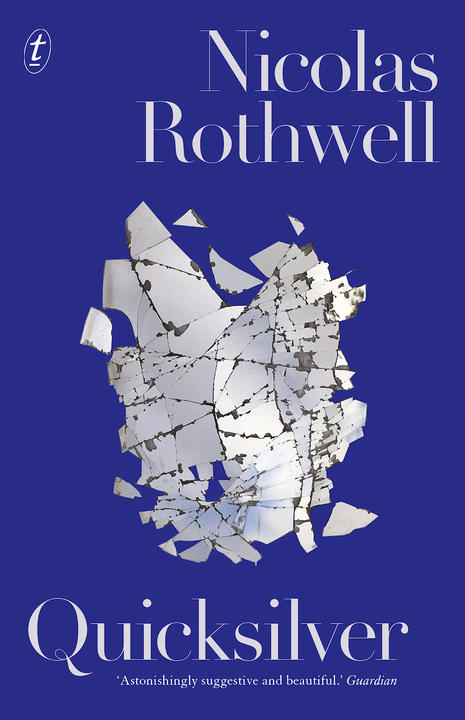 Quicksilver begins on a quiet day in contemplation of a lizard deep in the heart of the outback but quickly moves to the Russia of Tolstoy and Gorky, and on to other lands and times, bringing into play universal questions about the essential nature of the human condition.
Rothwell's chief subject is always the inland: the mystic Kurangara cult that flourished in the Kimberley; the story of the Western Desert artists, their works and their eventual fate; the tracks across the wilderness of Colonel Warburton and George Grey; the bush dreams and intuitions of D. H. Lawrence and the landscape word-portraits by the great biographer of nature Eric Rolls.
In Quicksilver Rothwell masterfully takes us in search of the sacred through place and time, in an enchanting reverie of calm wondering.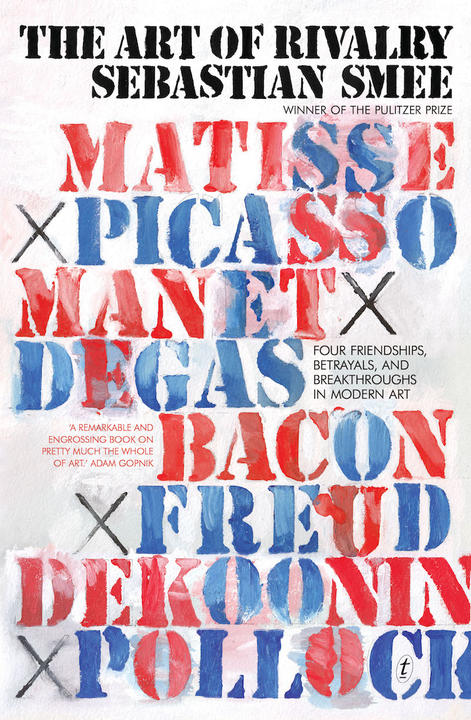 The Art of Rivalry: Four Friendships, Betrayals, and Breakthroughs in Modern Art is the story of four pairs of artists whose intense relationships spurred and shaped their art.
Matisse and Picasso. Manet and Degas. Bacon and Freud. De Kooning and Pollock. Eight of the most significant modern artists; four pairs linked by friendship and a shared spirit of competitiveness. But in each case the relationship had a flashpoint, a damaging psychological event that seemed to mark both an end and a beginning, a break that led to audacious creative innovations.
Absorbing, informed and provocative, Sebastian Smee's The Art of Rivalry takes us to heart of each of these relationships. It offers revelatory insights into the ways in which these major artists influenced and changed each other—and into their ultimate quest 'to be unique, original, inimitable; to acquire the solitude, the singularity, of greatness'.
---
This year marks ten years since the first Prime Minister's Literary Awards in 2008.
The winners will be announced in the coming weeks.
Quicksilver and The Art of Rivalry are available now in all good bookshops, on the Text website (free postage!) and in eBook.
FRIENDS OF THE CHILLER
SUBSCRIBE TO TEXT'S NEWSLETTER