Tim Flannery in Wentworth Falls: Mick Dark Talk for the Future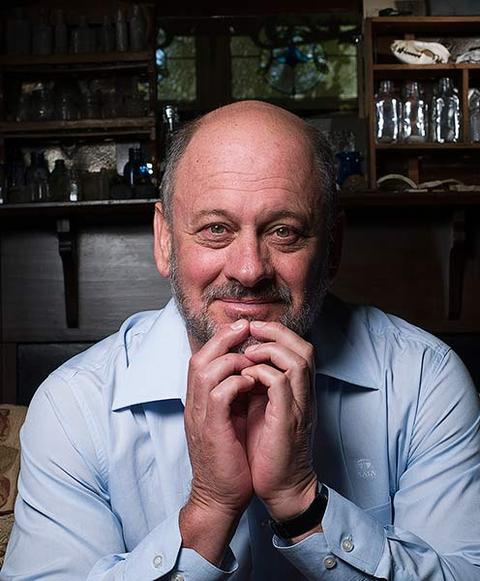 Join Tim Flannery on September 19 at the Wentworth Falls School of Arts as he delivers the inaugural Mick Dark Talk for the Future.
When Mice Turn on Giants: How Communities are Defeating Climate Change
Climate scientists now believe we are perched on the knife blade of irreversible climate change. If we accept this as our reality, then urgent global action is required. But what can we as individuals do about it? As world leaders debate how to tackle the problem, communities around the world are taking innovative approaches that are having real impact. Tim Flannery explores the power of individuals and local communities to defeat climate change in the Inaugural Mick Dark Talk for the Future.
Mick Dark was a committed environmentalist and an active member of his local Blue Mountains community. In 1989 Mick gifted Varuna to the nation as a residential writers centre. The Mick Dark Talk for the Future honours Mick Dark's extraordinary generosity and legacy, with a talk to inspire community discussion of environmental issues of local, national and global significance.
Tim Flannery has published over thirty books including the award-winning The Future Eaters, The Weather Makers and Here on Earth and the novel The Mystery of the Venus Island Fetish. In 2005 he was named Australian Humanist of the Year, and in 2007 Australian of the Year. In 2007 he co-founded and was appointed Chair of the Copenhagen Climate Council. In 2011 he became Australia's Chief Climate Commissioner, and in 2013 he founded and heads the Australian Climate Council. His latest book is Atmosphere of Hope: Searching for Solutions to the Climate Crisis.
More information and bookings