Text at Queenscliffe Literary Festival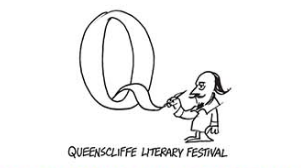 Join Mark Smith, Jock Serong, Raimond Gaita, Maria Takolander and Martine Murray at the Queenscliffe Literary Festival this May.
Mark Smith lives on Victoria's Surf Coast where he writes and runs outdoor education programs for young adults. His writing has won a number of awards and has appeared in Best Australian Stories, Review of Australian Fiction and the Big Issue. The Road to Winter is his first book.
Jock Serong's debut novel Quota won the 2015 Ned Kelly Award for Best First Crime Novel. In 2016, The Rules of Backyard Cricket was shortlisted for the Victorian Premier's Literary Award. On the Java Ridge is his third novel. Jock teaches law and writes feature articles in the surfing media and for publications such as The Guardian and Slow Living. He lives with his wife and four children in Port Fairy, Victoria.
Raimond Gaita was born in Germany in 1946. He is Emeritus Professor of moral philosophy at Kings College London and a Professorial fellow at the Melbourne Law School and the faculty of Arts of the University of Melbourne. His books have been published in many translations. They include: Good and Evil: An Absolute Conception, Romulus, My Father, A Common Humanity, The Philosopher's Dog and Essays on Muslims and Multiculturalism (as editor and contributor). A feature film of Romulus, My Father was released in 2007, and won the AFI award for Best Film, Best Actor, Best Supporting Actor and Best Young Actor.
Maria Takolander is a senior lecturer in literature at Deakin University in Geelong. She is the author of a work of literary criticism and two poetry collections. Her poems have featured in annual best-of anthologies for the past seven years.
Martine Murray writes and illustrates picture books, middle-grade fiction and young adult fiction, including The Slightly True Story of Cedar B Hartley, The Slightly Bruised Glory of Cedar B Hartley and How to Make a Bird. Her books have been published internationally and translated into seventeen languages. She was born in Melbourne and currently lives in Castlemaine in Victoria.
More information and bookings