Text at the 2016 Melbourne Writers' Festival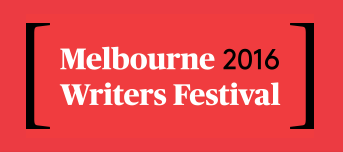 MWF is Melbourne's annual, two-week celebration for writers, readers and thinkers. Each year in August MWF presents the talent and ideas of hundreds of writers from Australia and around the world, through a vibrant program of storytelling, conversation and discussion, intellectual debate, educational programs, live performance, music and art events.
The Festival includes events for people of all ages and more than a third of the program is free. The highly regarded Schools' Program is Australia's biggest literary festival for students.
A number of our wonderful Text authors are appearing at MWF in 2016. These include Yann Martel, John Freeman, Eimear McBride, David Levithan, David Burton, Neil Strauss, Geoff Dyer, Leanne Hall, Elizabeth Harrower, Magda Szubanski, Toni Jordan, Arnold Zable, Peter Mares, Ashleigh Wilson, Elspeth Muir, Helen Garner, Tim Watts, Vikki Wakefield, Jennifer Down, Myke Bartlett, Rebecca Lim, and Sally Rippin. 
More information and bookings