Peter Singer in Melbourne for Progress 2015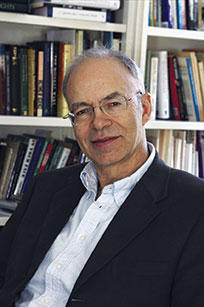 Join Peter Singer for the Progress 2015 Keynote address.
Peter Singer, often described as the world's most influential living philosopher, presents a challenging new movement in the search for an ethical life, one that has emerged from his own work on some of the world's most pressing problems.
Effective altruism involves doing the most good possible. It requires a rigorously unsentimental view of charitable giving, urging that a substantial proportion of our money or time, should be donated to the organisations that will do the most good with those resources, rather than to those that tug the heartstrings.
In his new book, The Most Good You Can Do, Singer introduces us to an array of remarkable people who are restructuring their lives in accordance with these ideas, and shows how, paradoxically, effective altruism often leads to greater personal fulfilment.
We live in an affluent and peaceful country like Australia but poverty and need are there, close to us. Do we have a responsibility to help? Are we doing enough?
Progress 2015 will convene the who's who of Australia's leading campaigners and change-makers.
More information and bookings