Peter Singer at the Sydney Opera House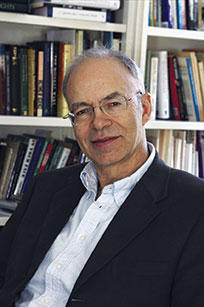 Carnegie Conversations: Ideas for a Better Australia with Peter Singer
Peter Singer, often described as the world's most influential living philosopher, presents a challenging new movement in the search for an ethical life, one that has emerged from his own work on some of the world's most pressing problems.
Effective altruism involves doing the most good possible. It requires a rigorously unsentimental view of charitable giving, urging that a substantial proportion of our money or time, should be donated to the organisations that will do the most good with those resources, rather than to those that tug the heartstrings.
In his new book, The Most Good You Can Do, Singer introduces us to an array of remarkable people who are restructuring their lives in accordance with these ideas, and shows how, paradoxically, effective altruism often leads to greater personal fulfilment.
We live in an affluent and peaceful country like Australia but poverty and need are there, close to us. Do we have a responsibility to help? Are we doing enough?
Carnegie Conversations is a day focused on 'Ideas for a better Australia'. It is a new talks series looking at issues closer to home, in our own backyard, and seeking out the new ideas that could bring about real change. There will be 5 sessions over the course of the day focusing on intergenerational issues, free speech, doing good, community and politics. It's a chance to hear some great voices and their definitive ideas for what could shape Australia's future thinking.

Each session will include three questions relating to the topic. Speakers have been asked to address these questions on the day and present their most compelling ideas for a better Australia.
More information and bookings