The Fifth Estate: Tim Flannery at the Wheeler Centre, Melbourne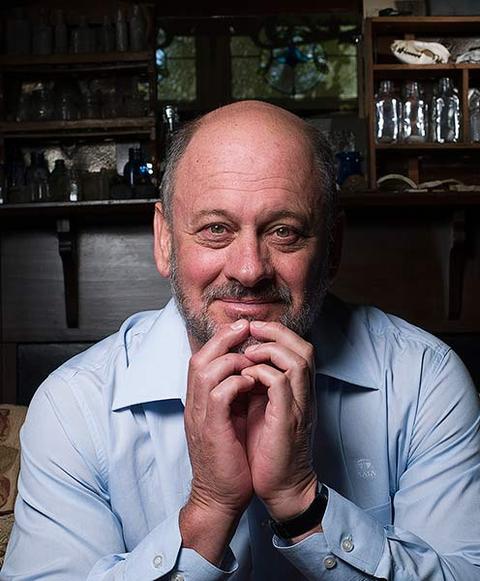 Ten years after his internationally bestselling book, The Weather Makers, author and scientist Tim Flannery argues in Atmosphere of Hope that the global climate system is close to crisis.
Following the recent announcement of Obama's Clean Power Plan, and in the lead-up to the United Nations Climate Change Conference (to be held in Paris in December 2015), Fifth Estate host Sally Warhaft (Well May We Say...) is joined by Tim Flannery alongside Australian Solar Council CEO John Grimes and futurist Katherine Teh-White to provide both a snapshot of the trouble we're already in—and a discussion of the emerging technologies that give us hope for the future of our planet.
From atmospheric carbon capture to seaweed farming to carbon dioxide snow production in Antarctica and the manufacture of carbon-rich biochar, this panel will discuss not only the depths of the climate change crisis—but the transformative models that might mitigate its effects.
Tim Flannery has published over thirty books including the award-winning The Future Eaters, The Weather Makers and Here on Earth, and the novel The Mystery of the Venus Island Fetish. In 2005 he was named Australian Humanist of the Year, and in 2007 Australian of the Year. In 2007 he co-founded and was appointed Chair of the Copenhagen Climate Council. In 2011 he became Australia's Chief Climate Commissioner, and in 2013 he founded and heads the Australian Climate Council. His latest book is Atmosphere of Hope: The Search for Solutions to the Climate. 
Sally Warhaft is a Melbourne broadcaster, anthropologist and writer and the host of the Wheeler Centre's live journalism series, The Fifth Estate, now in its fourth year. She is a former editor of the Monthly magazine and the author of the bestselling book Well May We Say: The Speeches that Made Australia.
More information and bookings