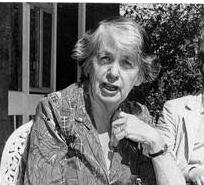 High resolutionuser
Olga Masters was born in Pambula, New South Wales, in 1919. She married at twenty-one and had seven children, working part-time as a journalist, leaving her little opportunity to develop her interest in creative writing until she was in her fifties.

In the 1970s Masters wrote a radio play and a stage play, and between 1977 and 1981 she won prizes for her short stories.

Her debut, the short-story collection The Home Girls, won a National Book Council Award in 1983. She wrote two novels and three collections of stories, the third of which was published posthumously. Masters died in 1986.