Tim Bonyhady and Desmond Manderson at ANU (ACT)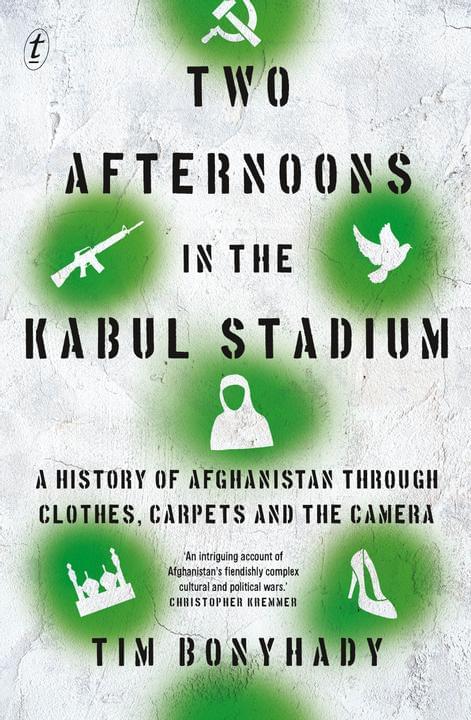 Two Afternoons in the Kabul Stadium will be launched by Professor Desmond Manderson, Director of the Australian National University's Centre for Law, Arts and the Humanities.
From the complete coverage of chadaris to mini-skirts, and back again. From ancient carpet designs to woven depictions of tanks and Kalashnikovs. From photographs of unveiled women to an image of horror—the execution of a kneeling woman known as Zarmeena, videoed covertly by one of the few watching women. This remarkable book provides a history of Afghanistan through the visual.
The Kabul Stadium looms large because it was there, one afternoon in August 1959, that women first appeared in western dress at a celebration of Afghanistan's independence—a turning point, not only for women in Afghanistan's cities but also for the country itself, symbolising its embrace of the modern. It was also there, one afternoon in November 1999, that the Taliban killed Zarmeena.
Two Afternoons in the Kabul Stadium offers both a new way of seeing Afghanistan and a new way of understanding it.
Tim Bonyhady's books include the award-winning Good Living Street: The Fortunes of my Viennese Family, The Colonial Earth and The Enchantment of the Long-haired Rat. Together with Nigel Lendon, he has curated two landmark exhibitions of Afghan war rugs, including I weave what I have seen, now on show at the Drill Hall Gallery.
This is a COVID-safe event, please bring a mask.
More information and bookings