Peter Singer in conversation with Ramona Koval at Readings St Kilda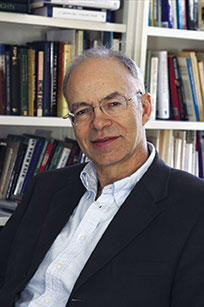 Readings are thrilled to celebrate the new edition of one of the world's oldest novels - Apuleius' The Golden Ass, now edited by renowned Australian philosopher Peter Singer in our beautiful Readings St Kilda shop.
The Golden Ass is a rollicking, erotic adventure story about a young man who is transformed into a donkey. Singer presents this novel as not just an entertaining story, but also an incredibly insightful example of ancient empathy for animals and their suffering. This is a wonderful opportunity to hear Peter Singer talk about ethics and empathy and the importance of both.
Peter will be in conversation with Ramona Koval, writer, journalist, broadcaster and editor. Her most recent book is A Letter to Layla.
This event is free to attend but bookings are essential as places are strictly limited.
More information and bookings