Yuri Herrera at La Trobe University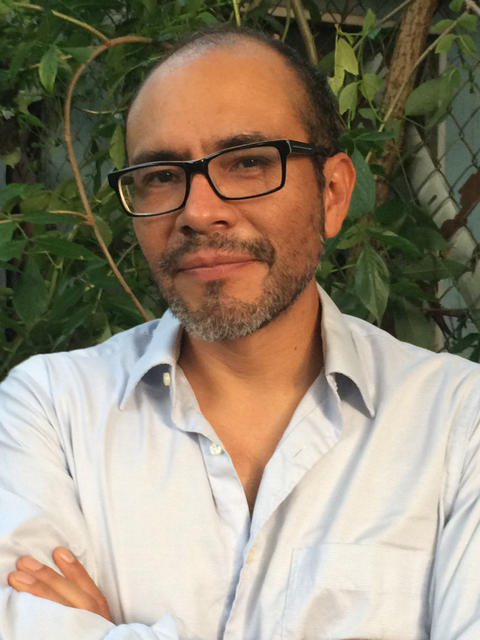 Born in Actopan, Mexico, in 1970, Yuri Herrera studied Politics in Mexico, Creative Writing in El Paso and took his PhD in literature at Berkeley.
Yuri Herrera does not simply write about the border between Mexico and the United States and those who cross it. He explores the crossings and translations people make in their minds and language as they move from one country to another, especially when there's no going back.
A response to the violence of contemporary Mexico, with echoes of Romeo and Juliet, Roberto Bolaño and Raymond Chandler, The Transmigration of Bodies is a noir tragedy and a tribute to those bodies—loved, sanctified and defiled— that the violent crime has touched.
Signs Preceding the End of the World is a masterpiece, haunting and arresting, spare and poetic, a condensed epic about immigration that was both published and received critical acclaim in 2015.
Yuri Herrera teaches at Tulane University in New Orleans, but is in Australia as a guest of the 2017 Adelaide Writers' Week; the Spanish Program and the Institute of  Latin American Studies [ILAS], La Trobe University; the Embassy of Mexico; and Text Publishing.
Books available for purchase from 5.30pm
More information and bookings