Peter Singer for The School of Life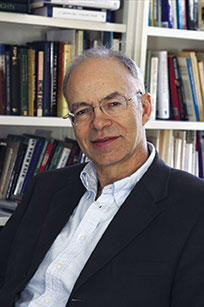 For those of us who have the great fortune to live in material comfort and still have money or time to spare, we feel a natural impulse to be altruistic to others. But what is the most effective way to give and how do we do 'the most good'? The School of Life and Text Publishing are proud to present Peter Singer and Leslie Cannold in this unique event exploring how we can make the biggest impact with our altruistic tendencies.
In his latest book, The Most Good You Can Do, Peter Singer explores the idea of 'Effective Altruism' in the search for an ethical life. Effective altruism is based on a very simple idea: we should do the most good we can. But what counts as 'the most good'? How do we balance emotional and practical concerns when trying to do good? How should we feel about making donations that give us a self-satisfying 'warm glow' but don't save the greatest number of lives? Does everyone's suffering count equally? What about other values, like justice, freedom, equality and knowledge?
This event is a unique opportunity to hear acclaimed moral philosopher Peter Singer explore the provocative concepts in his latest work. Peter will be joined by author, ethicist and TSOL faculty member Leslie Cannold, who will explore how we can best use these ideas in our everyday lives.
Peter Singer is Ira W. DeCamp Professor of Bioethics, Princeton University, and Laureate Professor, School of Historical and Philosophical Studies, University of Melbourne. He is the author of more than twenty books, including The Life You Can Save, The President of Good and Evil and The Ethics of What We Eat. Singer was born in Australia. He divides his time between New York City and Melbourne.
Please note that this event will include Auslan interpretation.
More information and bookings