Text at the 2016 St Albans Writers' Festival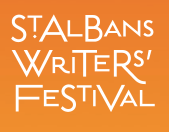 The St Albans Writers' Festival was born when residents belonging to three different bookclubs in the village decided to organise a book day. It was a great success and two years later in 2015, the first full Festival was born. 2016 is the second time the Festival has run and its focus remains on bringing Australian writers and readers together in St Albans, so residents and visitors can enjoy an intimate weekend of words.
See our wonderful Text authors Rod Jones and Ashleigh Wilson at the Festival. 
Ashleigh Wilson has been a journalist for almost two decades. He began his career at the Australian in Sydney before spending several years in Brisbane, covering everything from state politics to the Hollingworth crisis to indigenous affairs. He then moved north to become the paper's Darwin correspondent, a posting bookended by the Falconio murder trial and the Howard government's intervention in remote Aboriginal communities. During that time he won a Walkley Award for reports on unethical behaviour in the Aboriginal art industry, a series that led to a Senate inquiry. He returned to Sydney in 2008 and has been the paper's Arts Editor since 2011. He lives in Sydney.
Rod Jones's first novel, Julia Paradise (1986), won the fiction award at the 1988 Adelaide Festival, was shortlisted for the Miles Franklin Award and was runner-up for the Prix Femina Étranger. It has been translated into ten languages and is now available as a Text Classic. His four other novels, Prince of the Lilies, Billy Sunday, Nightpictures, and Swan Bay, have all either won or been shortlisted for major literary awards. Rod Jones lives near Melbourne. The Mothers is his most recent novel.
More information and bookings