Queenscliffe Literary Festival 2019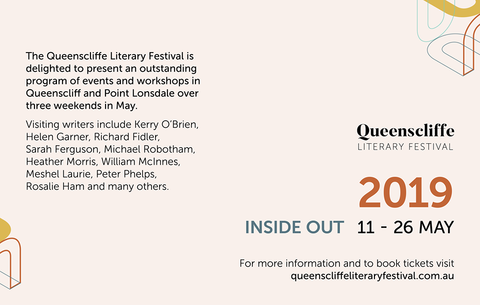 The Queenscliffe Literary Festival celebrates Australian authors with events in Queenscliff and Point Lonsdale over three weekends in May. This year the bumper program showcases an exceptional group of fiction and non-fiction authors, including Helen Garner, Jock Serong, Clare Wright, Toni Jordan and Martine Murray.
For the full program and event bookings, please visit the festival website.
More information and bookings