Peter Singer visits Deakin University Geelong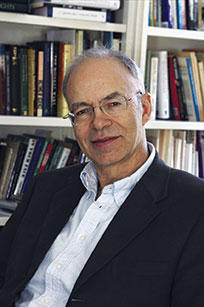 Deakin University welcomes Peter Singer to discuss how effective altruism is changing ideas about living ethically.
In his latest book, The Most Good You Can Do, Peter Singer presents a challenging new movement in the search for an ethical life, one that has emerged from his own work on some of the world's most pressing problems.
Effective altruism involves doing the most good possible. It requires a rigorously unsentimental view of charitable giving, urging that a substantial proportion of our money or time, should be donated to the organisations that will do the most good with those resources, rather than to those that tug the heartstrings. But what counts as 'the most good'? How do we balance emotional and practical concerns when trying to do good? How should we feel about making donations that give us a self-satisfying 'warm glow' but don't save the greatest number of lives? Does everyone's suffering count equally? What about other values, like justice, freedom, equality and knowledge?
Peter Singer is Ira W. DeCamp Professor of Bioethics, Princeton University, and Laureate Professor, School of Historical and Philosophical Studies, University of Melbourne. He is the author of more than twenty books, including The Life You Can Save, The President of Good and Evil and The Ethics of What We Eat. Singer was born in Australia. He divides his time between New York City and Melbourne.


A percentage of proceeds from this event will be directed to Oxfam and The Fred Hollows Foundation
More information and bookings