Mark Henshaw in Bolwarra NSW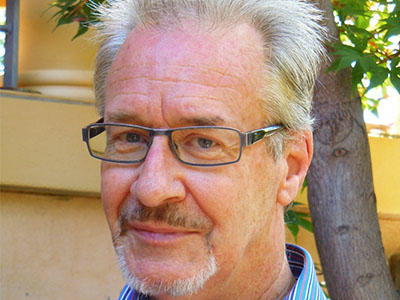 Twenty six years after his first critically acclaimed novel, Mark Henshaw returns to writing with his award winning novel The Snow Kimono.
Winner of the 2015 NSW Premier's Literary Awards, Christina Stead Prize for Fiction, The Snow Kimono is a gripping, psychological thriller.  Set in France, Algeria and Japan, it skilfully intertwines the stories of three men.  As the story unfolds, it becomes apparent the men are inextricably linked.  The sense of mystery accumulates as truth and memory are thrown into question.
More information and bookings