Graeme Simsion and Anne Buist at Rivoli Cinemas (VIC)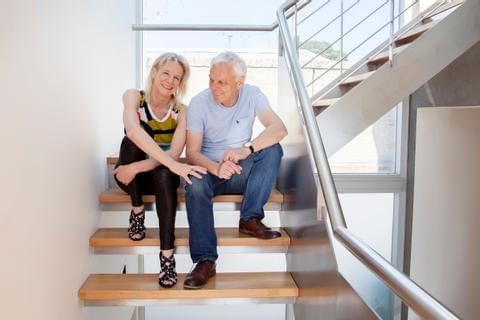 Dymocks Tooronga is happy to be able to resume its 1st Tuesday Book Club, in conjunction with Rivoli Cinemas.
This book club meeting, Two Steps Onward authors Graeme Simsion and Anne Buist will be joined by Katherine Firkin, Anna Ciddor, Mimi Kwa and Julia Morris.
Tickets are $30 each and include entry, a welcome drink, a selection of canapes served prior to the presentation, and a reading copy from our free book selection.
Bookings must be made by a Dymocks Booklover Rewards member, with a limit of two tickets per purchase. Not a member? Join for free in-store at Dymocks Tooronga, or by calling (03) 9045 9845.
You must have an official Eventbrite ticket for entry, but please call for assistance if you're having trouble purchasing.
More information and bookings