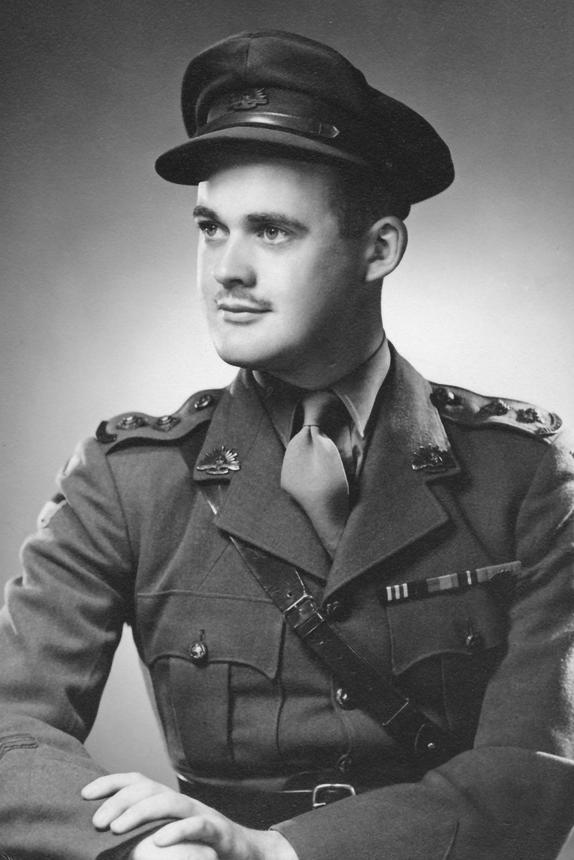 High resolutionuser
Peter Ryan has been a newspaper columnist, the director of Melbourne University Press and an officer of the Victorian Supreme Court. He was an intelligence operative behind enemy lines in New Guinea in World War II. He died in 2015.
EXTENDED BIOGRAPHY
Peter Ryan was born at home in Glen Iris, Melbourne, in 1923. His parents worked at the recently created Repatriation Commission. Ryan attended Malvern Grammar with the aid of scholarships and, after matriculating, was a clerk at Commonwealth Railways and the Crown Law Department.
In 1941 he enlisted voluntarily in the army, completed Basic Training and was sent on active service to Port Moresby with an Anti-Aircraft Searchlight Company, part of Moresby's base defences. For his intelligence work he received the Military Medal and was mentioned in dispatches.
After returning to Australia, Ryan taught at Duntroon and joined the Directorate of Research and Civil Affairs, then was a labourer in a bush sawmill. He gained a degree in history while managing a publishing firm. After working for a decade in advertising and public relations, he turned to journalism.
Fear Drive My Feet, Ryan's acclaimed account of his wartime service, was published in 1959 and has mostly been in print ever since. Sir Edward 'Weary' Dunlop commended it in a foreword to the 1992 edition.
In 1962 Ryan was appointed director of Melbourne University Press, a position he held until 1988. For the following fifteen years he was secretary to the Supreme Court of Victoria's Board of Examiners. Ryan was a long-time Age contributor and from 1994 until 2015 he wrote a monthly column for Quadrant. His other books include Brief Lives (2004) and a memoir, Final Proof (2010). Peter Ryan died in December 2015.