Wayne Macauley at Avid Reader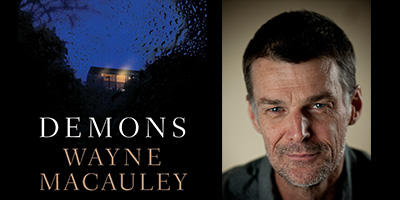 It is the middle of winter. Seven friends travel to a remote coastal beach house for the weekend. Without phones, internet or television, they sit around the fireplace, telling stories – each exposing the foibles of humankind. But as a storm rolls in and torrential rain cuts the party off from the outside world, it soon becomes clear that some secrets are best kept hidden.
Demons is an extraordinary novel by one of Australia's great writers.
Wayne Macauley is the author of the highly acclaimed novels: Blueprints for a Barbed-Wire Canoe, Caravan Story and The Cook, which was shortlisted for the Western Australian Premier's Book Award, a Victorian Premier's Literary Award and the Melbourne Prize Best Writing Award.
Avid Reader
193 Boundary St
West End, Qld
ph: (07) 3846 3422
Visit the Avid Reader website for more information.