Tyson Yunkaporta with Thomas Mayor and Shelley Ware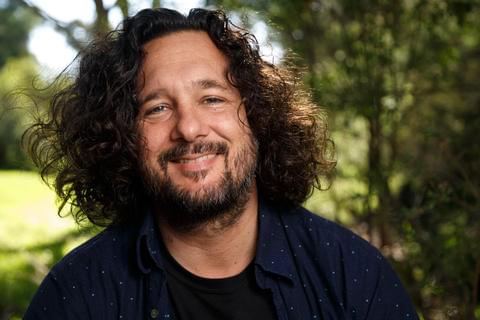 Sand Talk's Tyson Yunkaporta joins Finding the Heart of the Nation's Thomas Mayor, interviewed by Shelley Ware, to discuss Indigenous knowledges and what they can teach us. 
Tyson is an academic, an arts critic, and a researcher who belongs to the Apalech Clan in far north Queensland. He carves traditional tools and weapons and also works as a senior lecturer in Indigenous Knowledges at Deakin University. 
Thomas is a Torres Strait Islander man born on Larrakia country in Darwin. As he gained the skills of negotiation and organising in the union movement, he applied those skills to advancing the rights of Indigenous peoples, becoming a signatory to the Uluru Statement from the Heart and a tireless campaigner. 
Shelley Ware is a Yankunyjatjara and Wirangu woman from Adelaide who currently lives in Melbourne. She is part of the SBS footy TV show Marngrook. 
More information and bookings