Too Cool For School YA Author Panel at Dymocks Brisbane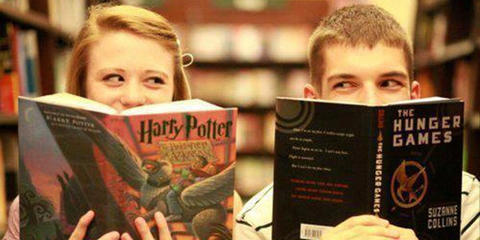 Love reading? Love YA? Join Text authors Steph Bowe, Paula Weston, Christopher Currie and Richard Newsome at Dymocks Brisbane for the 'Too Cool For School' YA author panel.
Our authors will discuss their books and crafting stories for teens. This is a free event and is suitable for teens aged 12 - 17, as well as adults who love YA. 
Steph Bowe was born in Melbourne in 1994 and lives in Queensland. Her first novel, Girl Saves Boy, was published by Text in 2010.
Paula Weston lives in Brisbane with her husband, a retired greyhound and a moody cockatiel. Burn is book four in The Rephaim series after Shadows, Haze and Shimmer.
Christopher Currie is a writer and bookseller from Brisbane, whose fiction has appeared in anthologies and journals internationally. His first book, a novel for adults called The Ottoman Motel, was shortlisted for the Commonwealth Book Prize and the Queensland Literary Awards in 2012. Clancy of the Undertow is his first novel for young adults.
Richard Newsome lives in Brisbane with his family. He won the inaugural Text Prize for Young Adult and Children's Writing for The Billionaire's Curse, the first book in the acclaimed Billionaire series. It was soon followed by The Emerald Casket, The Mask of Destiny, The Crystal Code, The House of Puzzles, and, finally, The Curiosity Machine, which brings the boy billionaire's thrilling adventures to a satisfying close.
More information and bookings