Text at the Canberra Writers Festival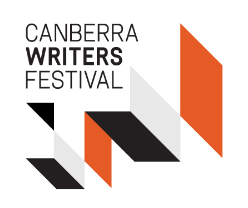 Join exciting Text authors Elizabeth Kostova, Dirk Kurbjuweit, Anne Buist and Graeme Simsion at the Canberra Writers Festival to talk about their new books.
Elizabeth Kostova is the New York Times bestselling author of The Historian, which sold over three million copies, and The Swan Thieves.
Dirk Kurbjuweit is deputy editor-in-chief at Der Spiegel and divides his time between Berlin and Hamburg. He has received numerous awards for his writing, including the Egon Erwin Kisch Prize for journalism, and is the author of eight critically acclaimed novels.
Anne Buist is the Chair of Women's Mental Health at the University of Melbourne. She has over twenty-five years' clinical and research experience in perinatal psychiatry, and works with protective services and the legal system in cases of abuse, kidnapping, infanticide and murder.
Graeme Simsion was born in Auckland and is a Melbourne-based writer of short stories, plays, screenplays and two non-fiction books. His novels include The Rosie Project, The Rosie Effect, The Best of Adam Sharp and Two Steps Forward.
More information and bookings