Sydney Ideas, Griffith Review: Fixing the System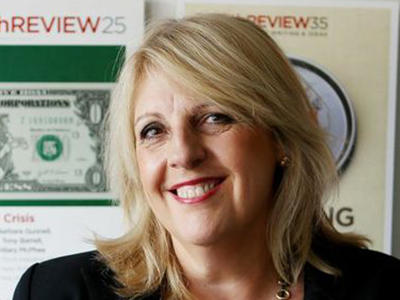 Join a panel discussion co-presented with Griffith Review


With five prime ministers in five years, and shocking truths coming to light daily about our institutions—from unions to schools to detention centres—many fear our system is broken. 

Griffith Review: Fixing the System, edited by Julianne Schultz and Anne Tiernan, brings together writers and analysts to provide fresh insights into how to fix the system and why it matters.

Political analyst Peter van Onselen, former teacher G. J. Stroud, journalist Ann Arnold and academic Tamson Pietsch join Griffith Review editor Julianne Schultz in a spirited discussion at how our institutions—political, social and legal—both support and fail us, and what we can do about it.  



Panellists: 

Julianne Schultz AM FAHA is the founding editor of Griffith Review, the award-winning literary and public affairs quarterly journal.
Peter van Onselen is a professor of politics and foundation chair of journalism at the University of Western Australia. He is also a contributing editor at The Australian newspaper and a presenter at Sky News.
G. J. Stroud was a primary school teacher from 1999 to 2015. Now a freelance writer, her debut novel, Measuring Up, was published by Scribe in 2009. She is now at work on her next novel.
Ann Arnold is a reporter with Radio National's Background Briefing. Some of her recent documentaries investigated offender rehabilitation cuts, sports betting, doctors' mental health, quad bike safety, and the ethics of pig farming. 
Tamson Pietsch is an ARC DECRA fellow in history at the University of Sydney, and author of Empire of Scholars: Universities, Networks and the British Academic World, 1850–1939 (2013).

Copies of Griffith REVIEW 51 Fixing the System (RRP $27.99) will be available for sale at the event.
More information and bookings