Nic Low at Paint the Town Read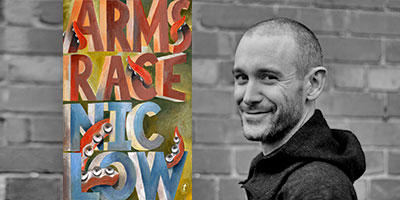 Melbourne Library Service invites you to 'Paint the Town Read' for the 20th International AIDS Conference. Join the discussion about the language of stories which address discrimination in all its manifestations and attempt to give dignity to what is often inhumane experience.
Nic Low's short fiction, essays and criticism have been published in The Monthly, Griffith REVIEW, The Big Issue, Overland, The Lifted Brow, Cordite, Art Monthly, Australian Book Review, The Press (NZ), the Sunday Star Times (NZ), North & South (NZ) and various suspect anthologies.
Join Nic for a reading from his debut novel, Arms Race followed by a Q&A.
North Melbourne Library
66 Errol St
North Melbourne VIC
For more information visit Melbourne Library Service website.