Kate Holden and David Marr at the Wheeler Centre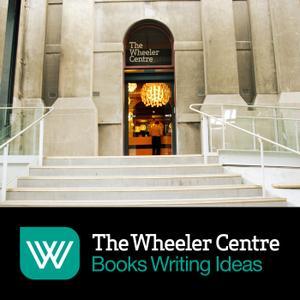 Life was better when you were a child. For one thing, people read you stories. You were put to sleep with Dr Seuss, Eric Carle and Enid Blyton. There were pictures. There was sweetness and wonder.
It can be like that again. At Bedtime Stories, a storytelling evening created by Saturday Paper editor Erik Jensen, Australia's best writers retell their books…as if for children.
Listen as Kate Holden reinterprets her celebrated memoir of sex and heroin, In My Skin, for tots. Hear Chloe Hooper settle children with her incisive prose in her retelling of The Tall Man. Pull up the blankets as David Marr crafts fables from his fearless journalism. And as for lullabies? Singer-songwriter and Lucksmiths/Simpletons alumnus Darren Hanlon has you covered.
Kate Holden is the author of In My Skin: A Memoir and The Romantic: Italian Nights and Days. For six years she wrote a column for the Age and has published essays, short stories, and reviews in Griffith Review, Meanjin, Weekend Australian, Monthly, Saturday Paper and others.
David Marr is one of Australia's most respected journalists. He has written for the Sydney Morning Herald and the Bulletin, won a Walkley for his reportage on 'Four Corners' and presented 'Media Watch' on ABC TV. He is the award-winning author of several books, including Patrick White: a Life and His Master's Voice: The Corruption of Public Debate Under Howard, and he co-authored Dark Victory with Marian Wilkinson.
More information and bookings