NSW Writers' Centre honours Randolph Stow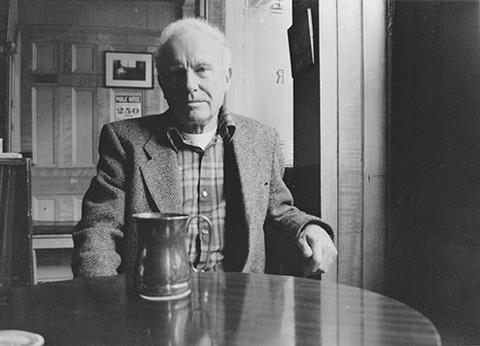 Sometimes we forget about the great when revelling in the new. In its annual Honouring Australian Writers series, the NSW Writers' Centre pays tribute to writers who have made an important contribution to our literary culture.
In 2015 we turn to the West Australian writer Randolph Stow. Perhaps best known for The Merry-Go-Round in the Sea and To The Islands, which won the Miles Franklin Award, Australian Literary Society Gold Medal and the Melbourne Book Fair Award in 1958. He was also awarded the ALS Gold Medal for his poetry in 1957 and won the Patrick White Award in 1979.
A writer fond of silence, known for the metaphysical and existential qualities of his writing but also a master at evoking the Australian landscape, Randolph Stow embodied contradictions. Geordie Williamson, says of him in The Burning Library, 'In him, as in no other non-indigenous writer in our literature, landscape and mindscape are one.'
Honouring: Randolph Stow brings together Gabrielle Carey, author of Moving Among Strangers a memoir about her family's connection to Stow, Suzanne Falkiner whose biography will be released in 2016, Richard Tipping a poet and producer of a documentary on Stow, and West Australian author Alice Nelson (The Last Sky) whose career has been inspired by him.
More information and bookings