Griffith REVIEW at Byron Bay Writers' Festival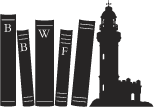 Reflect on some of the big issues in Australia today. Join Griffith REVIEW contributors at these Byron Bay Writers' Festival events.
The Uncertain Workplace, with Gideon Haigh, Ashley Hay, Colleen Ryan and chair Edna Carew. The Way We Work: Griffith REVIEW 45
Beyond Victims – The Challenge of Leadership, with Chris Sarra, Tony Birch, Wesley Enoch and chair Gideon Haigh. The Way We Work: Griffith REVIEW 45
The People Next Door – Spotlight on NZ, with Craig Cliff, Kate de Goldi, Carrie Tiffany, Emily Perkins and chair Lloyd Jones. Pacific Highways: Griffith REVIEW 43
Transforming Communities, with Wesley Enoch, Jim Hearn, Kate Veitch and chair Baden Offord. Cultural Solutions: Griffith REVIEW 44
Pitch Perfect. Susan Hornbeck (Griffith REVIEW), Henry Rosenbloom (Scribe) and Tim Gilliatt (Allen & Unwin) listen to author pitches and award a winner.