Don and Patricia Edgar at Dymocks (NSW)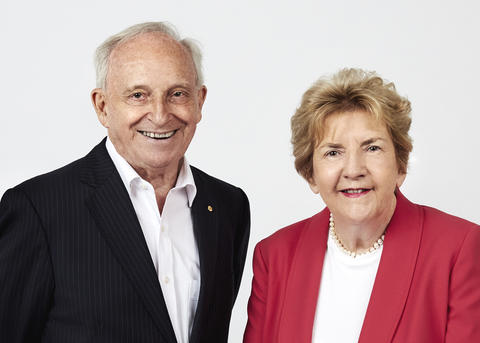 Join Don and Patricia Edgar with Dymocks to discuss their new book, Peak: Reinventing Middle Age, over lunch.
Over the last century medical science has given us an extra twenty-five years of life. With great optimism and energy, Don and Patricia Edgar are challenging governments and the community to recognise and embrace the changes brought about by increased longevity. Combining statistics, personal stories and research, Peak : Reinventing Middle Age is an insightful look at relationships, education, lifestyles, health and aged care. Patricia and Don want us to see the middle years of life as a real peak, with an emphasis on the need for reinvention both on a personal level and in terms of social policy. Most importantly, the Edgars are passionate about changing the way we talk about ageing.
Patricia was the first woman appointed to the Australian Broadcasting Council and was founding director of the Australian Children's Television and Don founded the Australian Institute of Family Studies.
More information and bookings