David Pearson joins W. H. Chong at MWF 2015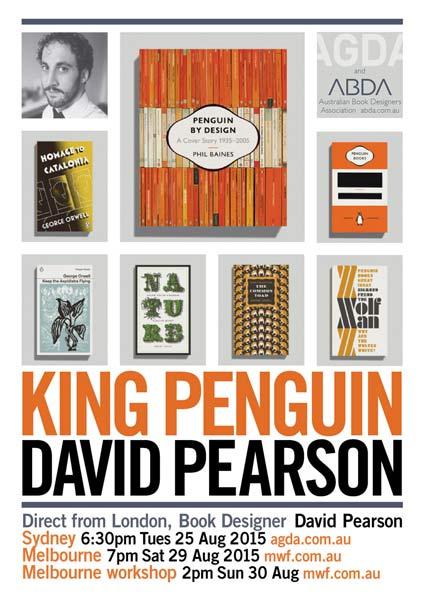 Direct from London, David Pearson, acclaimed book designer for Penguin, will join Text's own celebrated book designer W. H. Chong at this year's Melbourne Writers Festival.
What role does design play in the present—and future—of book publishing? The advent of ebooks has raised the profile (and the stakes) of what a physical book looks and feels like. Pearson takes us on a tour of contemporary design.
Pearson studied at Central St Martins in London before taking a job at Penguin Books as text designer and later, cover designer. Pearson played a key role in the recent re-emergence of Penguin Books through projects such as the multi-million-selling Great Ideas series, Penguin by Design and the Popular Classics series. In 2007 he established his own studio, Type as Image, and one of his many recent projects includes consulting on Wes Anderson's film The Grand Budapest Hotel (2014). Pearson was recently named by Debrett's as one of Britain's 500 Most Influential People.
W. H. Chong has designed many books for Text Publishing, including more than ninety covers for the Text Classics. He is an inductee of the Australian Book Designers Hall of Fame and the Secretary of ABDA (the Australian Book Designers Association). Chong's design for A Girl Is a Half-formed Thing was voted Designers Choice for Best Cover at the ABDA Awards in 2014 and was also selected by the New York Times and Buzzfeed for their Best Book Covers of that year. He writes on art for Daily Review and the Culture Mulcher blog for Crikey.com.
More information and bookings