Clare Wright with Penny Wong, Annabel Crabb and Tory Shepherd (SA)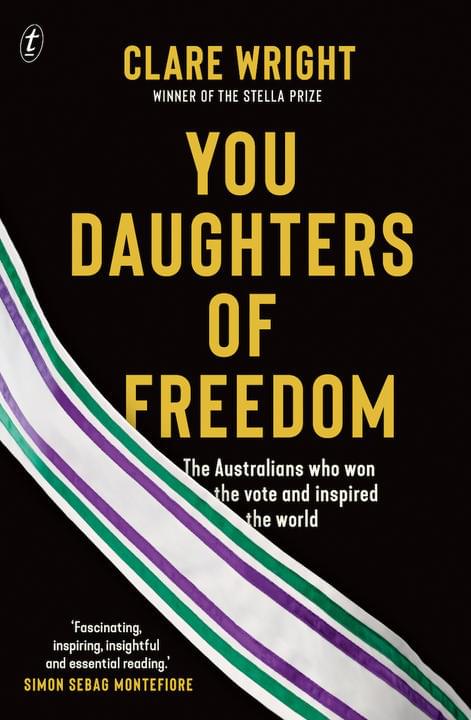 Clare Wright joins Senator Penny Wong and ABC journalist Annabel Crabb, in conversation with Tory Shepherd, to explore women's suffrage and economic empowerment and celebrate our successes: women in South Australia not only won the right to vote, but the ability to stand for parliament, before their peers across Australia and the rest of the world.
Clare Wright is an Associate Professor of History at La Trobe University, an award-winning historian and author who has worked as an academic, political speechwriter, historical consultant and radio and television broadcaster. Her book, The Forgotten Rebels of Eureka, won the 2014 Stella Prize and the 2014 NIB Award for Literature and was shortlisted for many other awards. Her latest book is You Daughters of Freedom, which has been shortlisted for the 2019 Prime Ministers Literary Awards.
Senator Penny Wong is a Senator for South Australia and has represented the state since 2002, Annabel Crabb is the ABC's Chief Political Writer and presenter of Back in Time for Dinner, The House and the highly acclaimed Kitchen Cabinet series on ABC TV, and Tory Shepherd is The Advertiser's State Editor and a senior columnist. 
More information and bookings