A. S. King at Dymocks (VIC)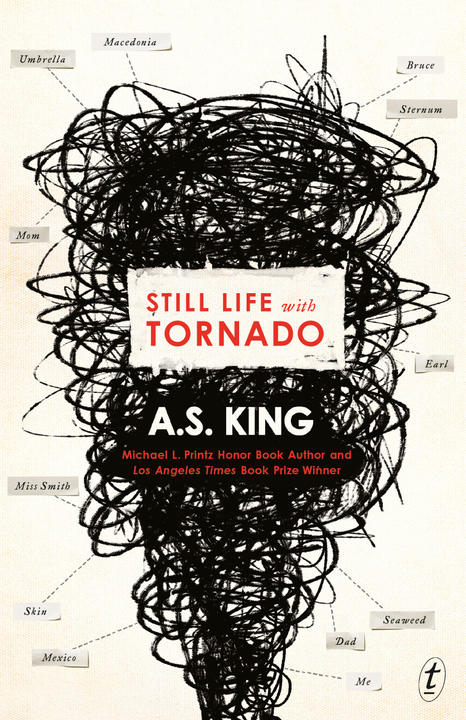 Join A. S. King  at Dymocks Melbourne to discuss her new book, Still Life with Tornado.
Sixteen-year-old Sarah can't draw. This is a problem, because as long as she can remember, she has 'done the art.' She thinks she's having an existential crisis. 
Insightful, heartbreaking, and ultimately hopeful, this is a vivid portrait of abuse, survival, resurgence that will linger with readers long after the last page.
A.S. King is the award-winning author of eight acclaimed YA novels. Her novel Please Ignore Vera Dietz earned a 2011 Michael L. Printz Honor and Ask The Passengers won the 2013 Los Angeles Times Book Prize. The New York Times called her 'one of the best YA writers working today.' King lives with her family in Pennsylvania, where she returned after living on a farm and teaching adult literacy in Ireland for more than a decade.
More information and bookings