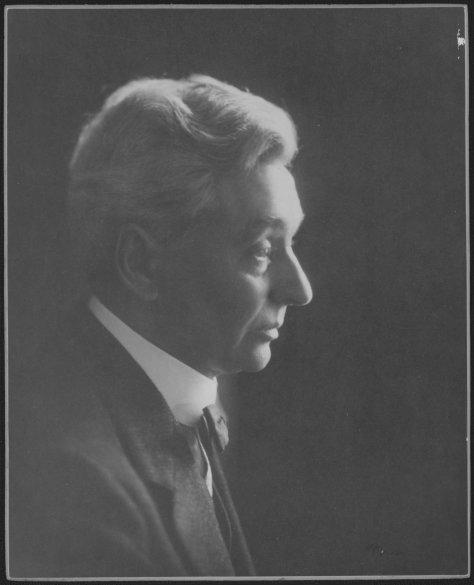 High resolutionuser
Louis Stone was born in Leicester, England, in 1871. He and his family migrated to Brisbane in 1884, and soon moved to Redfern, then Waterloo, neighbouring inner suburbs of Sydney.
With the aid of a scholarship Stone attended Fort Street Training School and studied arts at the University of Sydney. He qualified as a teacher in 1895. Intermittent work in Sydney primary schools led to country postings from 1900. Stone returned to the city in 1904, where he married and began writing. Health problems, the result of anxiety, plagued his teaching career.
Jonah was published in London in 1911. The novel painstakingly describes the conditions and distinctive characters—larrikins—of the working-class inner city. Norman Lindsay, A. G. Stephens and Nettie Palmer admired its realistic depiction of Sydney life.
Stone subsequently wrote, without success, the novel Betty Wayside (1915). He began writing for the stage and went to London in 1920 to try his luck. On his return to Australia his plays The Lap of the Gods (1923) and The Watch that Wouldn't Go (1926) were published.
In 1933 Jonah was published in the United States and in Australia, where it stayed in print for many years. It was eventually adapted for television by the ABC and performed as a stage play.
Louis Stone died in 1935, having retired from teaching four years earlier.