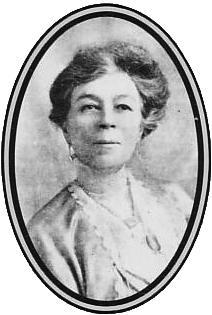 High resolutionuser
Barbara Baynton was born in the Hunter Valley town of Scone, New South Wales, in 1857. After being educated at home Baynton worked briefly as a governess before in 1880 marrying the first of her three husbands, whom she divorced after a decade. In the 1890s, financially secure from her marriage to the retired surgeon Thomas Baynton, she began writing short stories, poetry and articles for the Bulletin. Her first tale, 'The Tramp', was published in 1896.

After failing to find an Australian publisher for her collection of six short stories, she visited London and in 1902 Duckworth published Bush Studies. Thomas Hardy was 'much struck with the strength' of Baynton's writing. Two years later Thomas Baynton died, and Baynton spent the next years between Sydney and London. Human Toll, a novel, appeared in 1907; Cobbers, which combined Bush Studies with two new stories, was published in 1917. Baynton married Rowland George Allanson-Winn, fifth baron Headley, in 1921.

A successful businesswoman and a campaigner for women's rights, a lover of antiques and a renowned socialite, Baynton spent her later years in Toorak, Melbourne. She was renowned for her wit and for her jewellery, particularly her collection of opals. Billy Hughes thought her a 'remarkable woman'. She died in 1929.