Graeme Simson and Anne Buist at Matilda Bookshop (SA)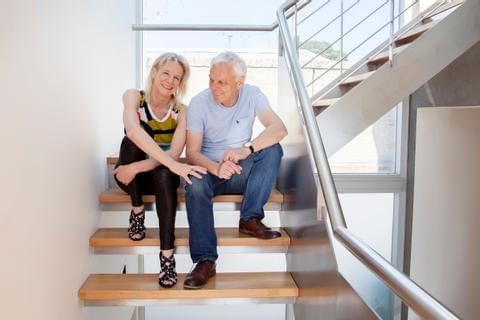 Join internationally bestselling author of the Rosie Project series, Graeme Simsion, and author of psychological thrillers and wife of Simsion, Anne Buist, as they talk about their co-authored novel Two Steps Onward, at 7pm (doors opening 630pm) on Tuesday June 15, upstairs at The Stirling Hotel.
This will be an in-person event with limited seating available and will be run within all current S.A.Health Covid guidelines. Graeme and Anne are delightful company and this promises to be an entertaining and engaging evening.
Two Steps Onward is the wise, witty and wine-filled follow-up to Two Steps Forward, Graeme and Anne's bestselling novel about walking the Camino. Three years after life got in the way of their long-distance relationship, Californian artist Zoe and English engineer Martin have an unexpected opportunity to reunite: a second chance to follow in the footsteps of pilgrims in Europe.This time, they won't be walking the famous Camino de Santiago to north-west Spain but the less-travelled Chemin d'Assise and Via Francigena to Rome, along the mountainous paths from rural France. This absolutely charming follow-up of mature love is about helping the people you love, and knowing when to let go. Figuring out what you really want in life. And seizing your chances, before it's too late.
More information and bookings